I'm trying to fold a tautology for the first song mainly from the songs of 2022 (so far for 77%) to get a new equation, contributing to the more accurate language.
_____
We are convinced, that the unlearned new is related to internal rather than external properties. As Messiaen stated, it is not searching for a (new) sound colors of the sophisticated orchestration, great vocal and instrumental experiment, distinctive piano notation, unexpected organ registers, Martenot wave effects, but about an effort to overcome their existing modality and rhythmics.
From her recommendations, we see that artificial intelligence (AI) can't do it.
Human intelligence can do it, albeit the list is still open to change. So that it must be based on some deep invariant properties, that artificial intelligence is not able to learn, probably due to indeterminacy, visible from the record bellow:
the fifth song added on the 26.12.22
the sixth song added on the 28.12.22
the seventh and eigth song added on the 31.12.22
the third song replaced on the 1.1.23
the ninth song added on the 1.1.23
the tenth, eleventh and twelfth song added on the 2.1.23
the third, ninth, tenth, eleventh, twelfth song removed on the 2.1.23
TEST – GUESS WHICH CATEGORY (IDM, JAZZ, METAL) IT BELONGS TO AND WHY
(here was originally a spectrogram sampler and there was a problem with displaying it, which I couldn't solve, so I deleted it).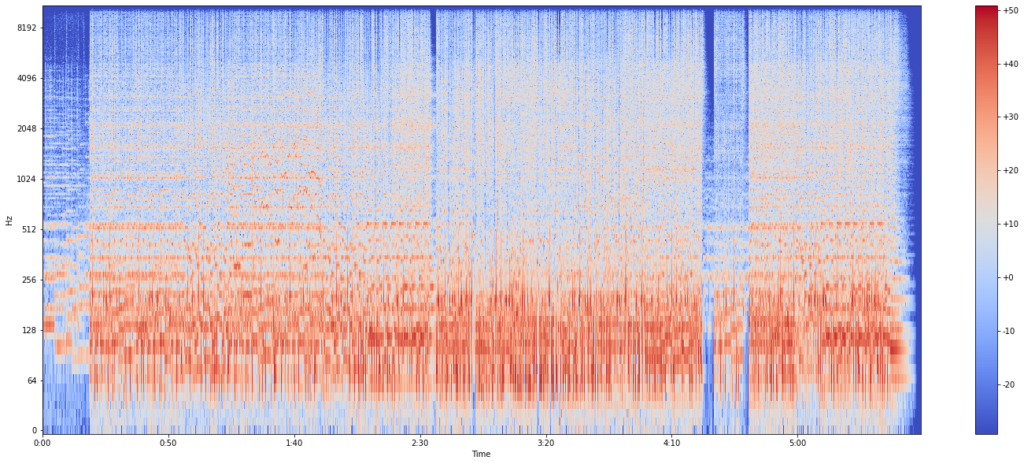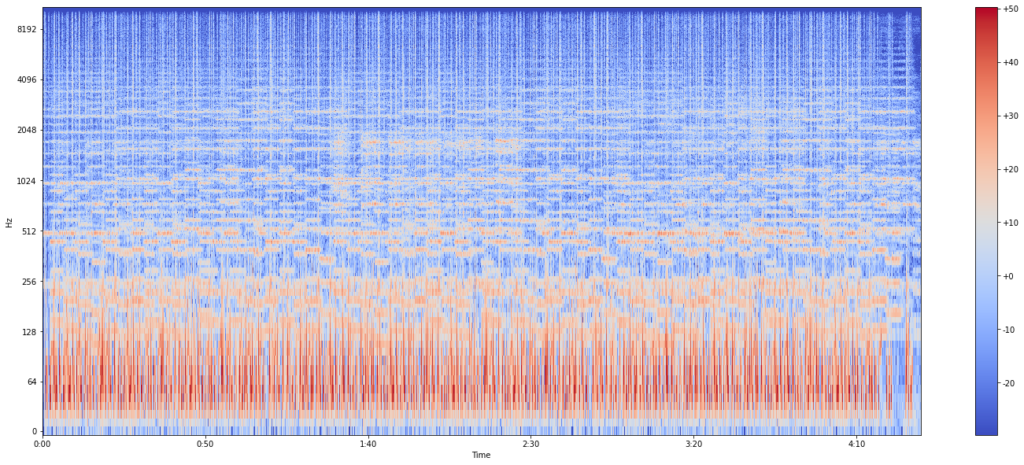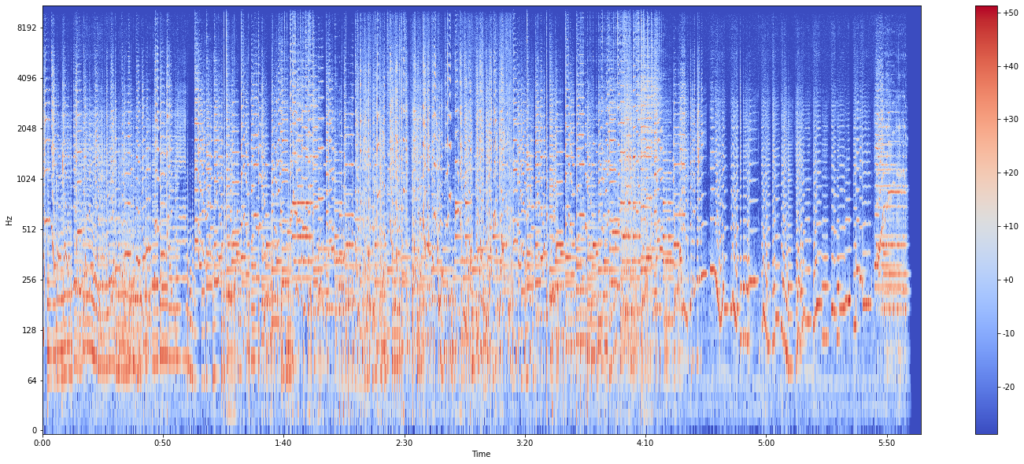 MODEL OF THE MUSIC GENRES CLASSIFICATION IS HERE, alternatively here
with GPU
with the original CD sampling frequency of 44100 (not librosa-default of 22050)
with the combination of 1x relu and 3x sigmoidal activation functions
with SGD optimizer, learning rate 0.01
with BatchNormalization epsilon = le-06, momentum = 0.9
best at google colab:

2 best on Cuda Notebook: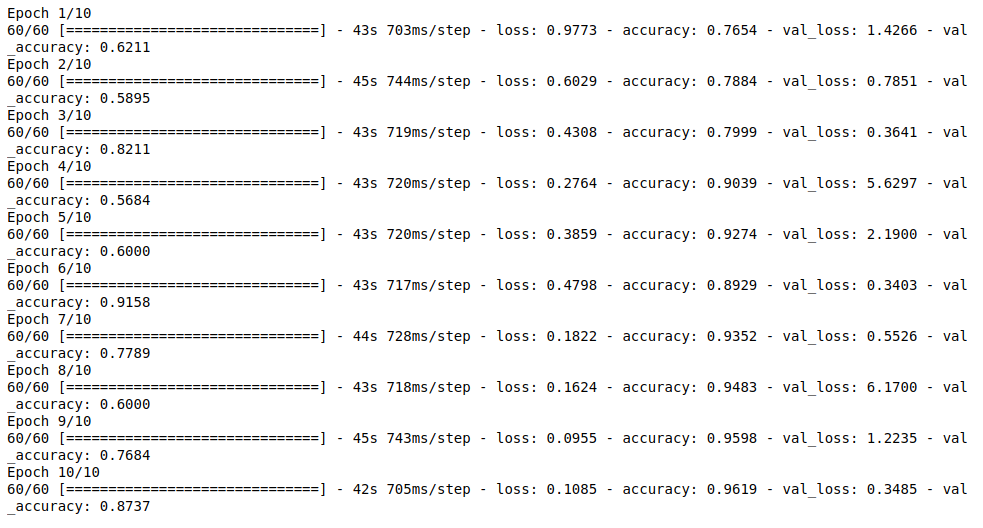 References:
[1] https://towardsdatascience.com/machine-learning-on-sound-and-audio-data-3ae03bcf5095
[2] https://www.projectpro.io/article/music-genre-classification-project-python-code/566
[3] https://www.youtube.com/watch?v=3gzI4Z2OFgY&t=254s
[4] https://addi.ehu.es/bitstream/handle/10810/48814/TFG_ruben_naranjo.pdf?sequence=1
[5] https://oaj.fupress.net/index.php/pam/article/view/7319/7299?fbclid=IwAR0dODaR1QwNGNnYYBdHY2zIOBLdo7IJnZJfBbA7YReWzDqhTm8BhrVRfWw